Chronosphere's Skilling Guide
1.You can start off by going to the agility arena which is located in your spellbook under "More Skilling"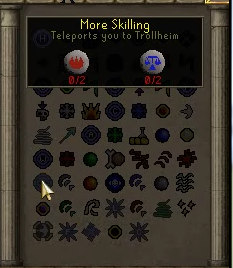 2.Once there you should arrive in the gnome agility arena, with a barbarian named Gunnjorn.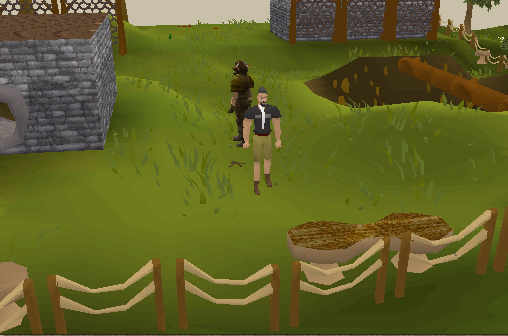 3.The fastest way to get too 99 agility is to finish the whole course, here is the order in which you should do the course to get the maximum xp:
(No pictures, because it's very obvious the path of the course)
1. Log balance
2. Obstacle net(south of log balance)
3. Tree branch
4. Balancing rope
5. Tree branch(across the balancing rope)
6. Obstacle net(north from where you come down)
7. Obstacle pipes
(Fact: Finishing the whole course gives you 500,360xp, 28 laps should get you to 99 agility)
4.Extras: Completing the course can earn you some rewards! Competing the course will earn you 20 points which you can spend by talking to Gunnjorn in the agility arena.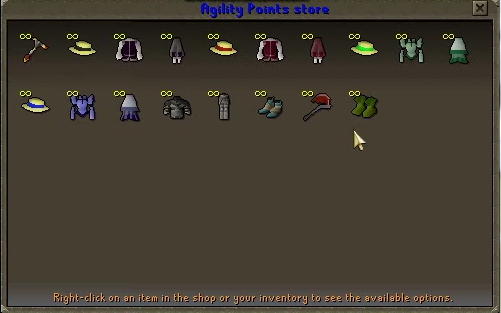 (HINT: There will be double xp weekends every weekend, meaning more xp so make sure to play on the weekends

)
(HINT: Every 99 you achieve in a skill rewards you with 50m and 1 spin for Squeal of Fortune)